Stay On Top Of Your Positions And Assets, All In One Place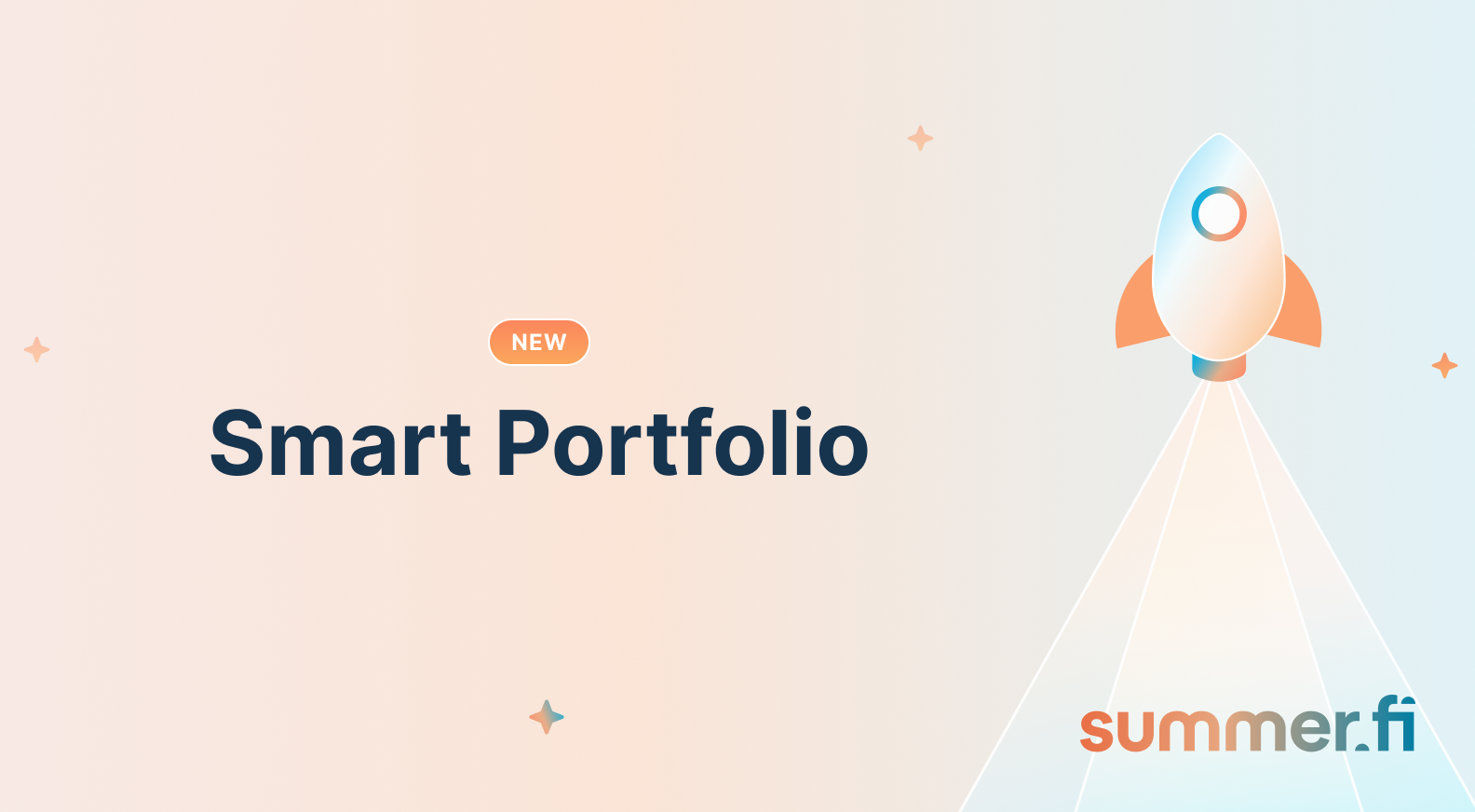 We're unlocking all the superpowers you need to reap through the next bull market 🐂
We are expanding. If you've been using Summer.fi for a while, or if you are a new user just deciding what's the right product for you, you can see how many protocols, networks and products you can find on the app…with much more to come.
We've always used a feedback-based approach to develop our features.
We have heard you, and we know that sometimes it can be a bit tough to monitor and manage the health of your positions and assets on Summer.fi, especially at a glance.
Our latest release, aims to solve many of the frustrations and quirks of monitoring and give you actionable insights for all your DeFi positions and wallet assets.
Read below to see how!
1) Get the birds eye view, on everything!
We've updated the top of your portfolio page to give you a quick snapshot of your assets, both within and outside of Summer.fi.
Wallet balance helps you stay assured that you are in the right place and that everything is correct with your wallet on Summer.fi
Portfolio allows you to quickly see your net worth in Summer.fi
Total Assets and Total Debts will enable you to quickly assess where you stand regarding assets to liabilities.

2) No more second-guessing where you stand with your existing positions
More products on Summer.fi means that tracking the status of your different positions and assets can sometimes be tough. Sometimes third-party tools aren't reliable, or they can't let you manage your position from the same place.
Everything you need to see, faster than ever. The new portfolio page gives you all the essential data you need to see about your position at a glance. It's also quicker and more reliable than ever, using the Debank API, the most reliable portfolio tracker in DeFi.
No more empties, but they are challenging when you need them. Hide empty positions in a click, but access them whenever you need, in case you want to reuse a position.
Sift through the noise. Filtering by position type and sorting by size now let you laser in on the positions that matter most in specific situations.
3) Your wallet, now in the context of DeFi
When you are tracking your wallet in one place, but your DeFi positions in another place, switching contexts isn't just the mind killer but it's also not a good security practice to always be switching between tabs.
See and track everything that is not in DeFi, yet: View your wallet balance and get a detailed breakdown of your asset holdings.
Drill down right to the chain: See your assets not just on Mainnet but easily segment down to the assets that you have on a specific network.
4) Never look around for the next best thing
It can also be challenging to find new opportunities for all your different assets, what can summer.fi do for all the assets that you have?
The right strategy: Every asset in your wallet now has a call to action to a set of Summer.fi strategies, should we support the asset. The best strategies for your assets, only a click away.
News & Updates: Sometimes, the most valuable thing we launch isn't necessarily a new protocol or strategy but a new feature that you could use to benefit or an important update like a change in yields. With our news and updates section, everything necessary now comes to you first.
Curation coming at you: For our most popular, newest and particular strategies we've now created a section that highlights them for you right in the context of your other DeFi positions.
Never stop learning: DeFi can sometimes be hard, especially with automations and new protocols. Now you can stay up to date with all the latest knowledge and best practices when your need them most.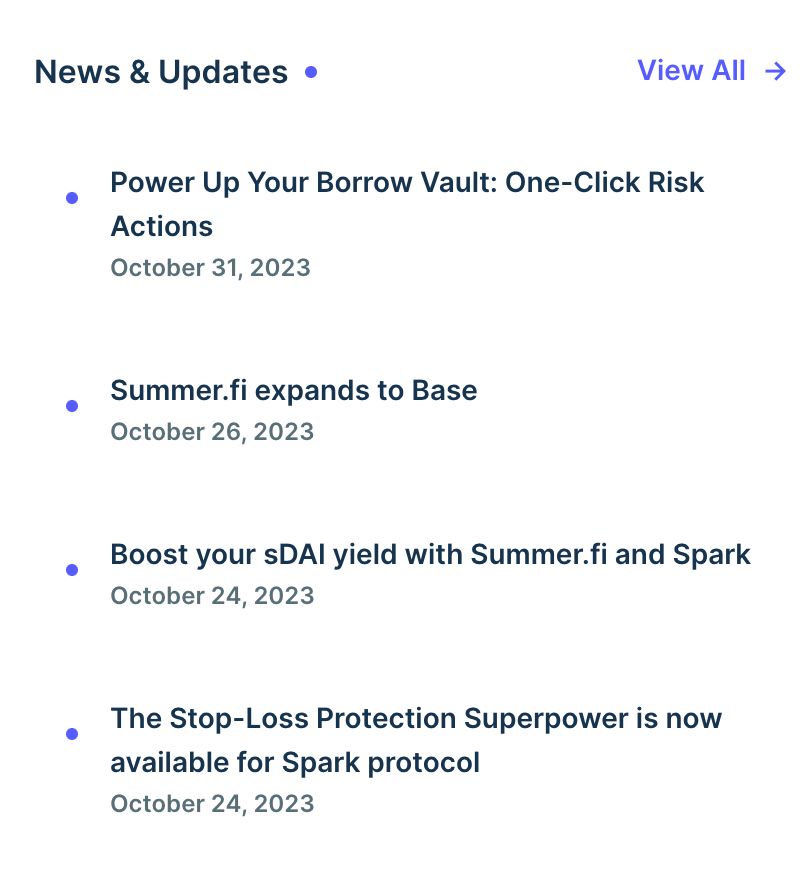 And stay tuned because more features are coming soon…!
---
---
Getting in touch
If you have any questions regarding Summer.fi, contact us at support@summer.fi or our social media.