Power Up Your Borrow Vault: One-Click Risk Actions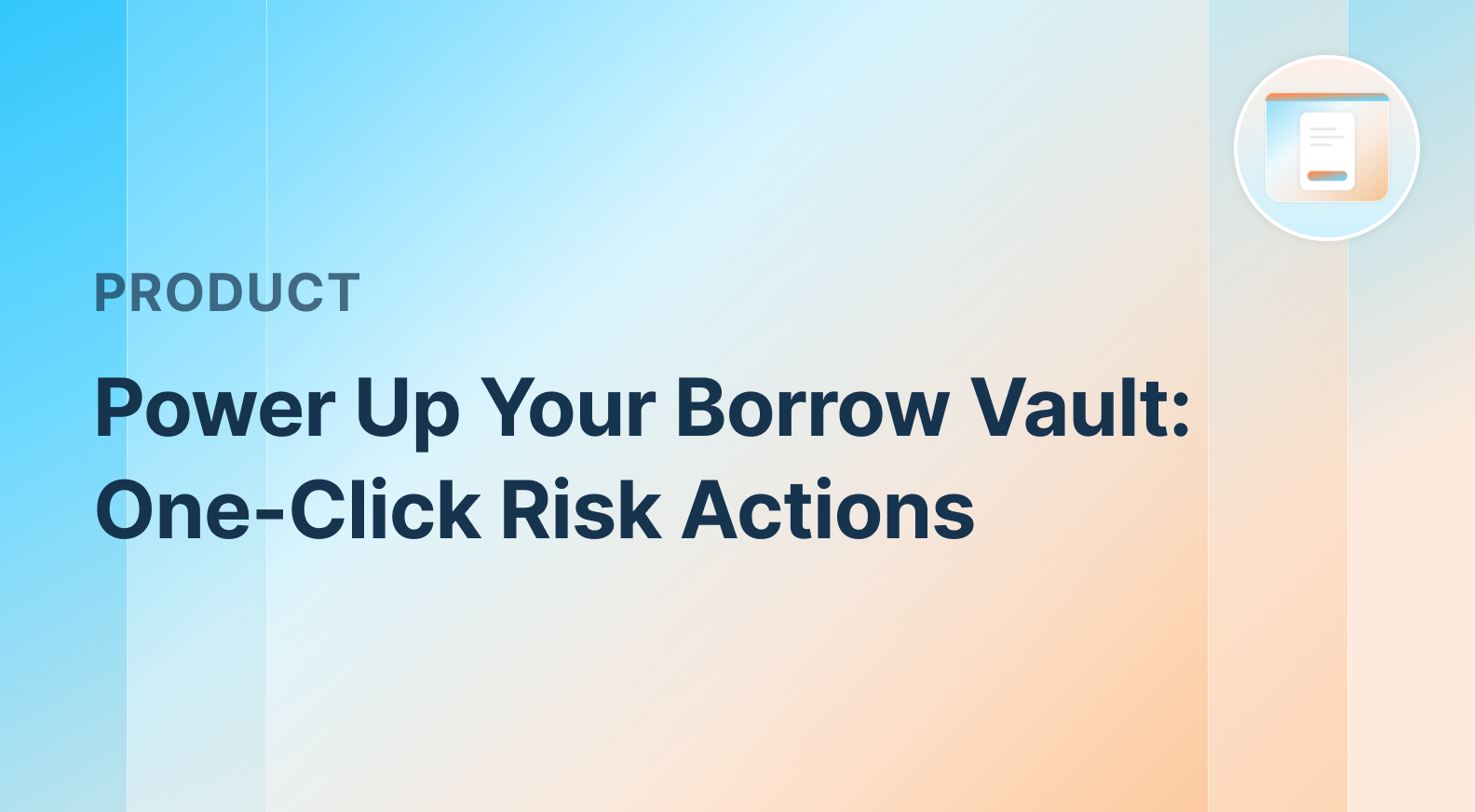 Today, we are releasing a core set of features allowing you to manage our most used product, Borrow, at best.
Stop Loss is one of our most loved features and used by many borrow vault owners. This ability to mitigate unnecessary losses is fundamental to what we always want to deliver to you.
But what if you want to manage risk in addition to activating Stop Loss?
To provide additional convenient ways to manage risk from your borrow vault, we're launching the One Click Risk Actions and a seamless 'Close' function within your borrow vault.
What can you do now?
1. Decrease Risk from Your Borrow Vault
In moments of market stress, if you decide to de-risk, but don't want to get stopped out, now you can do that all in one click.
Reducing your risk in one click from your borrow vault allows you to sell collateral for the debt asset in your vault and pay it back all in one transaction.
2. Close in one click
Want to try another a position or have another strategy in mind? You can now close your position in one click from your borrow vault.
All in a single transaction, you can use excess collateral to payback all of your debt and close it out to your choice of all collateral token (eg. ETH) or all debt token (eg. USDC), so that you can deploy into your next Summer.fi position with ease.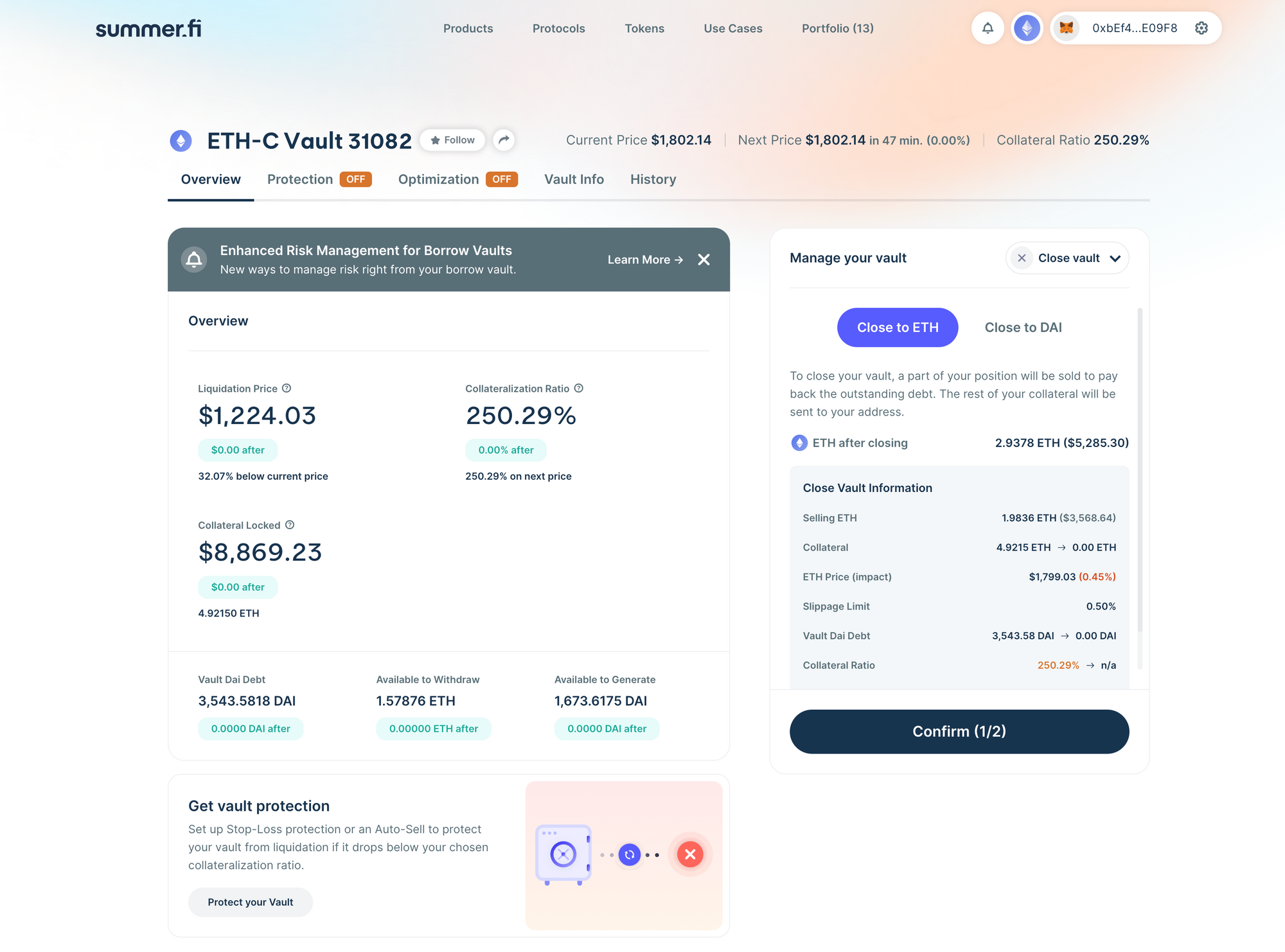 3. Increase Risk from your Borrow Vault
We also introduced giving borrow vault owners the ability to increase risk from their position, allowing you to buy more collateral and place it back in your vault, there by increasing your exposure all in one click.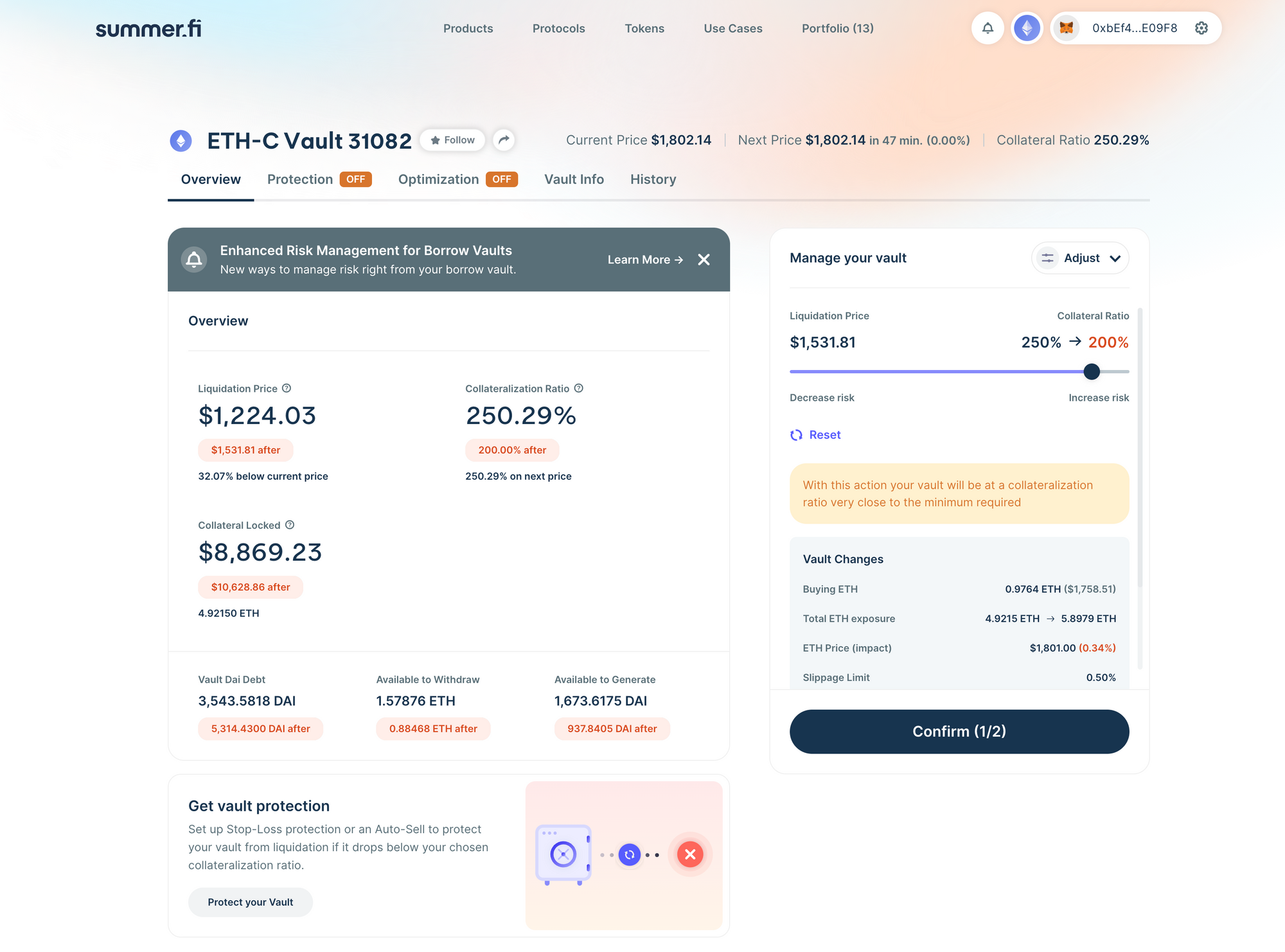 Why? To taste a bit of Summer.fi Multiply from your borrow vault. We've realized that sometimes, when the mood strikes to add a bit more collateral, hopping over to a different interface isn't always appealing. So, while Multiply is the go-to for laser-focused multiplied positions, our borrow vault owners can now relish a similar functionality and transition when the moment's right.
Getting help
If you have any questions regarding Summer.fi, contact us at support@summer.fi or our social media.