Summer.fi Now Supports Spark Protocol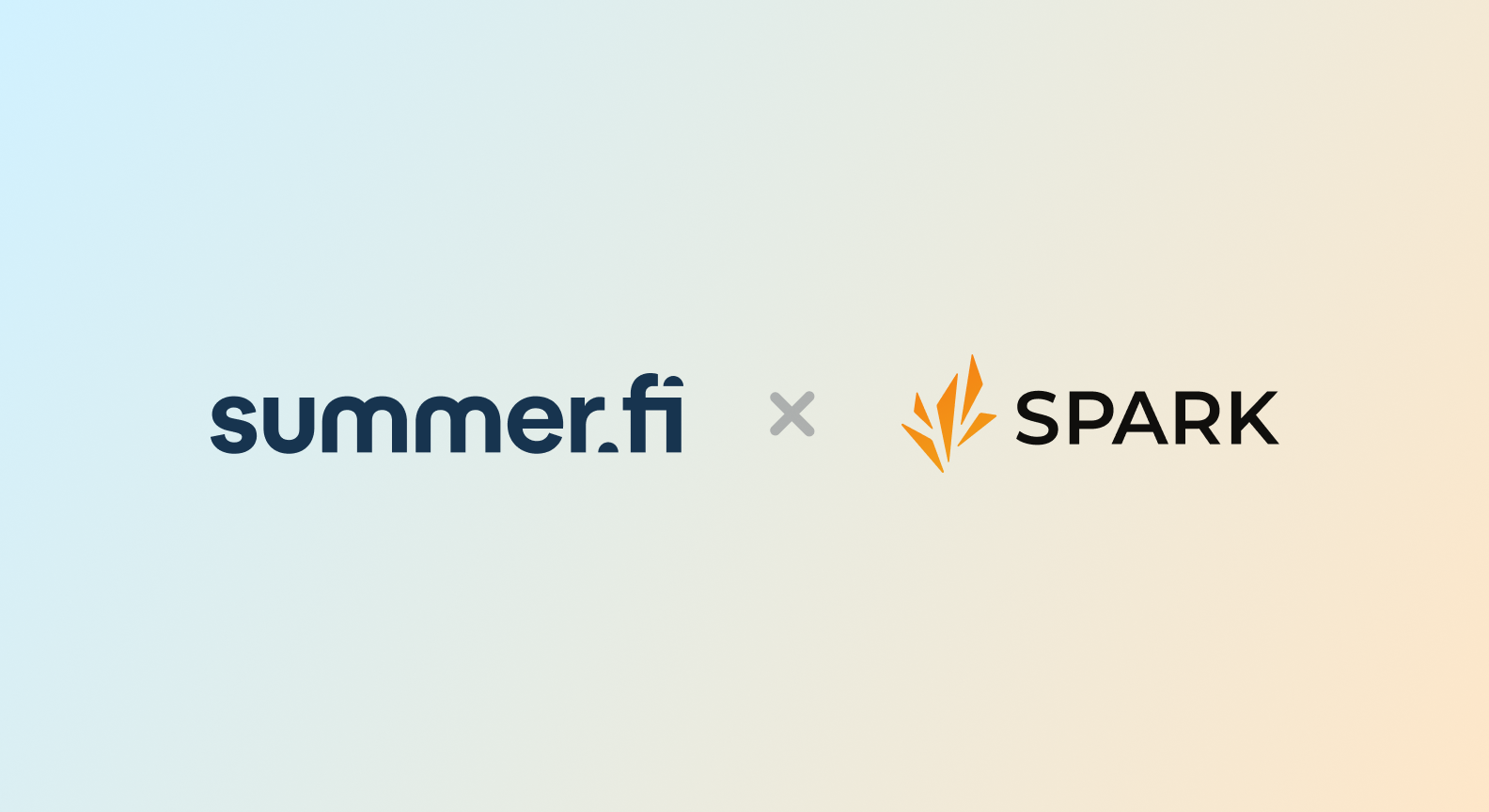 Get your super sparkles out ✨. Spark protocol can now be entered through Summer.fi! Fully eligible for SPK token rewards on selected pairs. Open your Spark positions now on Summer.fi by filtering on Spark.
We integrated Spark protocol support for various pairs of tokens, and more will be added in the near future. You can find these pairs right now:
wstETH/DAI
rETH/DAI
ETH/DAI
For the Earn product:
Note that as of the 8th of September, the debt ceiling of 200M for DAI has been reached. This will likely be increased in an executive vote on Maker on 13th of September, which will then be available a few days later.
What is Spark protocol?
Spark Protocol is the DAI-centric money market protocol. Combining the best liquidity directly from Maker and vertically integrating with the best DeFi protocols. Currently, Spark protocol is a fork of the battle-tested Aave v3 contracts.
Spark is a decentralised non-custodial liquidity market protocol where users can participate as suppliers or borrowers. Suppliers provide liquidity to the market to earn a passive income, while borrowers can borrow in an overcollateralised (perpetually) fashion.
What's unique of Spark on Summer.fi?
This integration will benefit you in various ways:
It helps to optimize your position as Spark has predictable rates, and you can have a high Loan to Value.
When borrowing DAI, you are now also eligible for the SPK airdrop.
The one-click multiple opening, adjusting, and closing make it easy to manage your risk on your Spark positions. Be ready to wear your Shield superpower!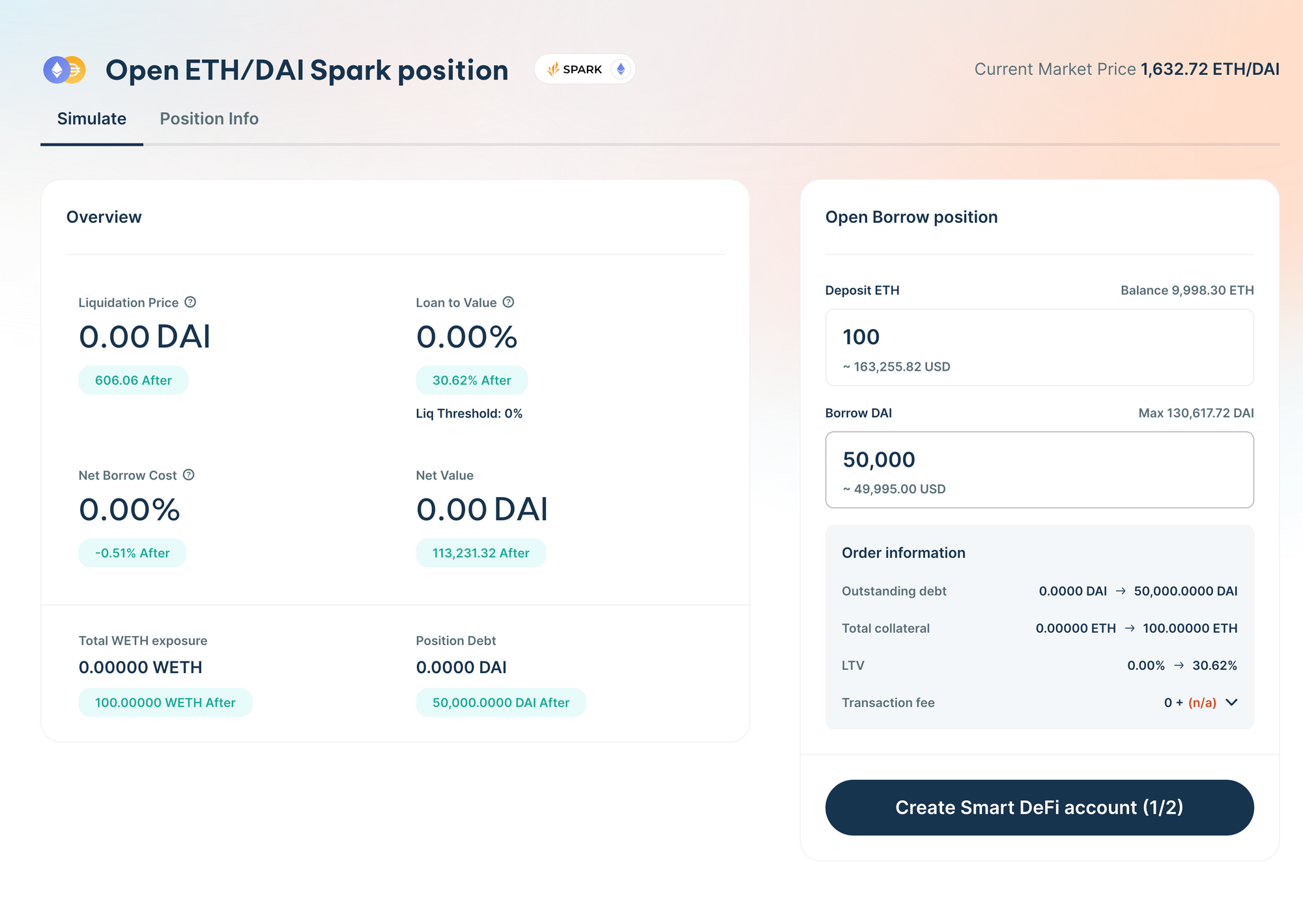 "Summer.fi is one of the oldest and most trusted service providers in the space. We are excited they have added support for Spark Protocol giving you more options to save when borrowing stablecoins." - Sam MacPherson, Spark co-founder.
You can access Spark via Summer.fi by going to Summer.fi/borrow, Summer.fi/multiply, Summer.fi/earn and filtering on Spark.
Getting help
If you have any questions regarding Summer.fi in general, contact us at support@summer.fi or on our social media.