Bridge and Swap Your Favorite Tokens on Oasis.app: Introducing the LI.FI Swap Widget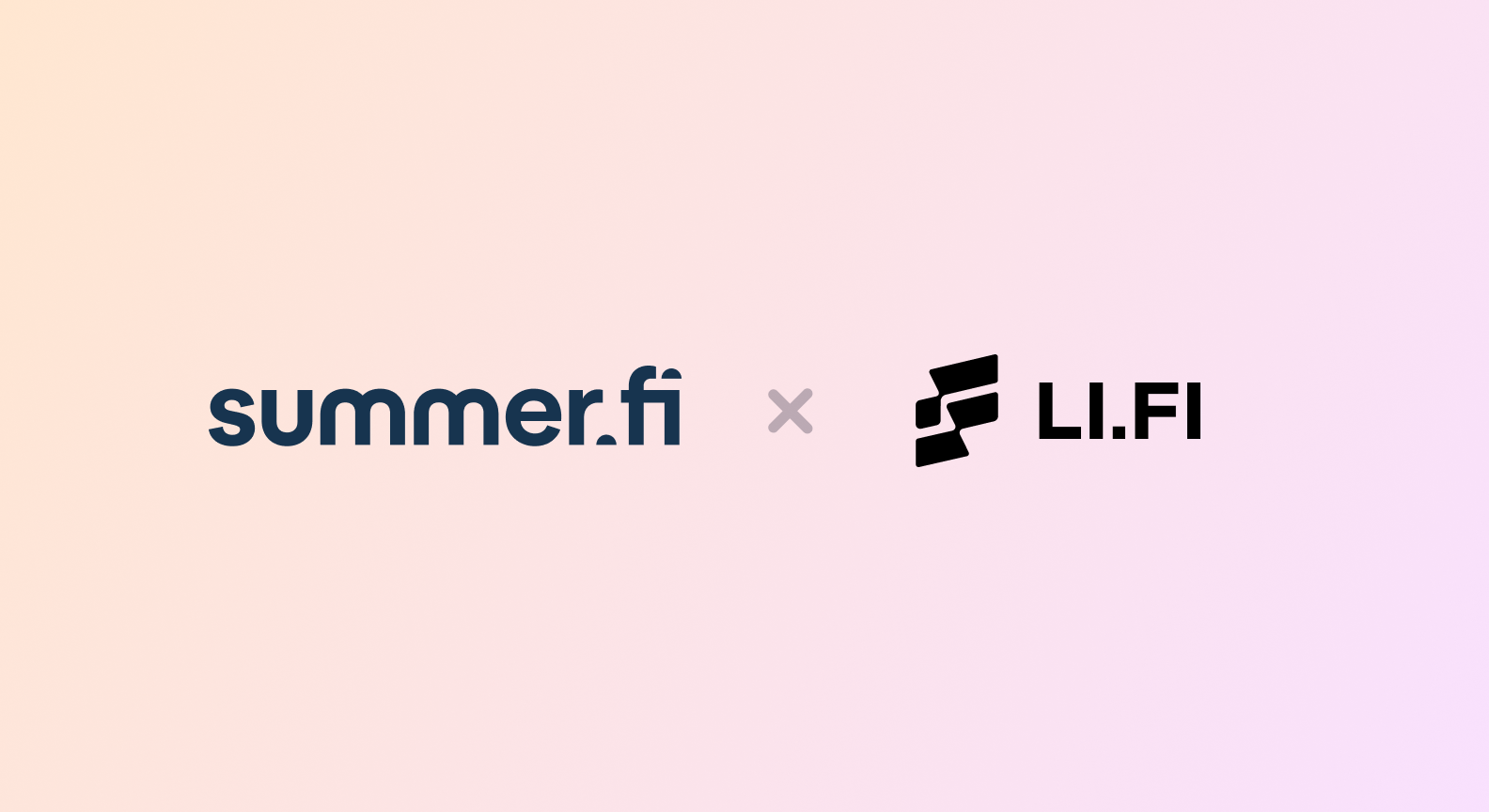 We are thrilled to share the exciting news of our latest integration—the LI.FI swap widget—now available on Oasis.app.
With this powerful tool, you can effortlessly bridge and swap your favorite tokens, providing you with a seamless and user-friendly experience.
Prepare yourself for the upcoming Oasis Multiply on L2 by easily bridging your funds from Mainnet to Optimism or Arbitrum, all with the help of our LI.FI bridge aggregator.
What is the LI.FI widget?
The LI.FI widget revolutionizes the way users swap and bridge tokens across various blockchains. Now, with just one transaction, you can effortlessly navigate multiple blockchains, enabling efficient and hassle-free token swaps.
Which swaps and bridges are supported?
Swapping is facilitated for all tokens accepted on Oasis.app, while the supported bridging capabilities are provided between Optimism, Arbitrum, and Ethereum Mainnet.
Enhanced Convenience and Efficiency for Oasis.app Users
Our collaboration with LI.FI aims to enhance your experience on Oasis.app by offering a familiar and user-friendly interface, combined with easy access to the most efficient cross-chain swaps for your favorite tokens.
As the Layer 2 landscape continues to evolve rapidly, we are dedicated to providing simple and secure solutions, and the LI.FI integration perfectly aligns with our commitment. Say goodbye to the complexities of navigating multiple platforms as you bridge and swap assets seamlessly.
Be the first to try the swap widget to prepare you for the upcoming Oasis Multiply on L2. You can start by bridging your funds from Mainnet to Optimism or Arbitrum.
Getting help
If you have any questions regarding Summer.fi in general, you contact us at support@summer.fi or on our social media.