The Rise of CBDCs in 2023: A Look at the Countries Leading the Way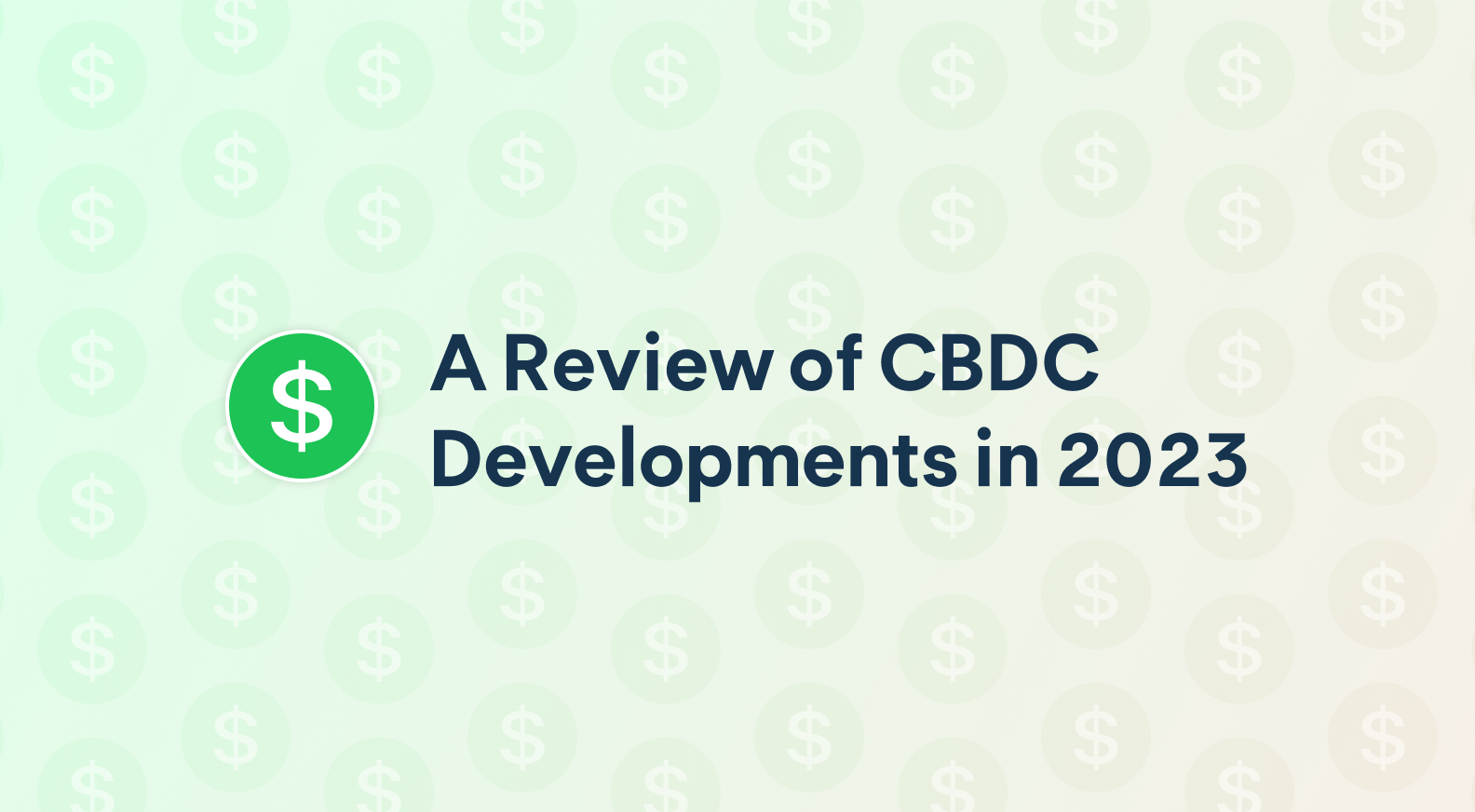 Central Bank Digital Currencies (CBDCs) are digital versions of fiat currencies, issued and regulated by central banks. They offer several advantages over traditional currencies, such as faster and more secure transactions and increased financial inclusion. CBDCs are gaining momentum globally in 2023, and several countries are exploring the possibilities of implementing their own digital currencies. However, there are challenges that need to be addressed before CBDCs can become a widespread reality.
At the World Economic Forum 2023 in Davos, an expert panel discussed the potential risks and benefits of Central Bank Digital Currencies (CBDCs). While CBDCs have the potential to improve financial inclusion, increase efficiency, and reduce costs, the panel warned that they could also create new forms of financial instability.
China
China is one of the countries that has made significant progress in CBDC development. It launched trials of its digital yuan in 2020 and has successfully conducted trials in multiple cities and regions. The People's Bank of China (PBOC) has also been partnering with other central banks to research and develop digital currencies. China has made substantial progress in the development of its digital currency infrastructure and has emerged as a leader in the CBDC race.
USA
The United States has been conducting research on CBDCs for several years, with the Federal Reserve indicating openness to the idea of a digital dollar. However, concrete plans have not been announced.
UK
In February 2023, the Bank of England and HM Treasury announced a consultation paper about the digital pound, concluding that it is early to decide whether to introduce the digital pound. The preparation towards the decision is ongoing.
Europe
In Europe, Sweden has been making considerable progress in the development of its e-krona. The Riksbank, Sweden's central bank, has been examining the potential impact of the e-krona on the financial system and exploring the technical aspects of the digital currency. The European Central Bank (ECB) has also been exploring the possibility of launching a digital euro and recently launched a two-year investigation phase to examine the feasibility of a digital euro.
Australia
Australia's Commonwealth Bank and the Australia and New Zealand Banking Group have recently joined the Reserve Bank of Australia's pilot program to examine various use cases of eAUD. As part of this initiative, they will collaborate with twelve other payment companies and financial institutions to evaluate and test their CBDC.
Brazil
Brazil's Central Bank President, Roberto Campos Neto, has announced plans to launch a CBDC in 2024 after conducting a closed pilot program with financial institutions earlier this year.
Canada
In 2023, the Bank of Canada released an analytical note emphasizing the significance of offline payment functionality in CBDCs.
India
India's Reliance Retail, the largest retail chain in the country, is set to begin accepting payments in digital rupee during the pilot phase of its program in 2023. In March, India began testing offline functionality for its CBDC.
Japan
The Bank of Japan will commence a pilot program in April to test the technical feasibility of "digital yen" after completing their proof of concept. Japan is also set to establish a CBDC forum and invite private businesses engaged in retail payments or related technologies to participate in discussions. Based on the results of the pilot program and forum discussions, the bank will decide whether to launch a digital currency by 2026.
Saudi Arabia
In January 2023, the Saudi Central Bank announced that it would be increasing research into CBDCs and focusing on domestic wholesale CBDC use cases with local commercial banks and fintech partners.
Turkey
The Central Bank of the Republic of Türkiye announced in December 2022 that it had successfully executed its first payment transactions using the digital Lira and intends to launch a central bank digital currency in 2023.
United Arab Emirates
The United Arab Emirates plans to launch a CBDC in 2023 as part of its financial infrastructure transformation program, aiming to address inefficiencies in cross-border payments and drive domestic innovation. In March, the United Arab Emirates and the Reserve Bank of India will explore a development and interoperability CBDC framework.
Jordan
In February 2023, The International Monetary Fund released a report suggesting that Jordan would benefit from implementing a cross-border retail central bank digital currency (rCBDC).
Kazakhstan
The National Bank of Kazakhstan launched a pilot program for its CBDC in 2023, which is scheduled to continue through 2025.
Laos
Laos's central bank is set to test a prototype called Digital Lao Kip (DLak) in 2023.
Montenegro
Montenegro's Prime Minister Dritan Abazović has announced that the country is partnering with Ripple to develop a digital currency.
Philippines
The central bank of the Philippines announced in January 2023 that its wholesale CBDC pilot program would continue with select financial institutions until 2024.
Ukraine
Ukraine has been making progress in CBDC development and is piloting its digital currency, the digital hryvnia. The country plans to launch a full-scale pilot of its digital currency in 2023. The digital hryvnia is being developed to provide faster and cheaper payments, reduce the reliance on cash, and increase financial inclusion.
Conclusion
The development of CBDCs raises concerns about privacy and surveillance. As CBDCs become more prevalent, there is a risk that governments and central banks could use them to monitor and track individuals' financial transactions. The shift towards digital currencies could also have negative impacts on traditional financial systems, such as banks and other financial institutions. As more people switch to CBDCs, traditional banks may struggle to remain relevant and profitable, leading to potential job losses and economic instability.
In 2023, CBDCs have the potential to transform the financial landscape and provide several benefits over traditional currencies. Countries worldwide are actively exploring and developing their digital currencies, and it will be interesting to observe how CBDCs will change the way we conduct transactions in the future. However, there are challenges and risks that need to be addressed before they can be fully implemented. Central banks must ensure that CBDCs are secure, reliable, and subject to appropriate regulation to prevent illicit activities.
As more countries explore the possibility of launching their own CBDCs, it may create more competition for cryptocurrencies and decentralized finance. However, the development of CBDCs could also bring more attention and legitimacy to digital currencies, ultimately benefiting the DeFi community. It is important for the DeFi community and Oasis.app users to monitor the progress of CBDCs and stay informed about how they may impact the larger financial landscape.
Getting help
If you have any questions regarding Summer.fi in general, you contact us at support@summer.fi or on our social media.