Summer.fi Raises $6M USD in Series A Round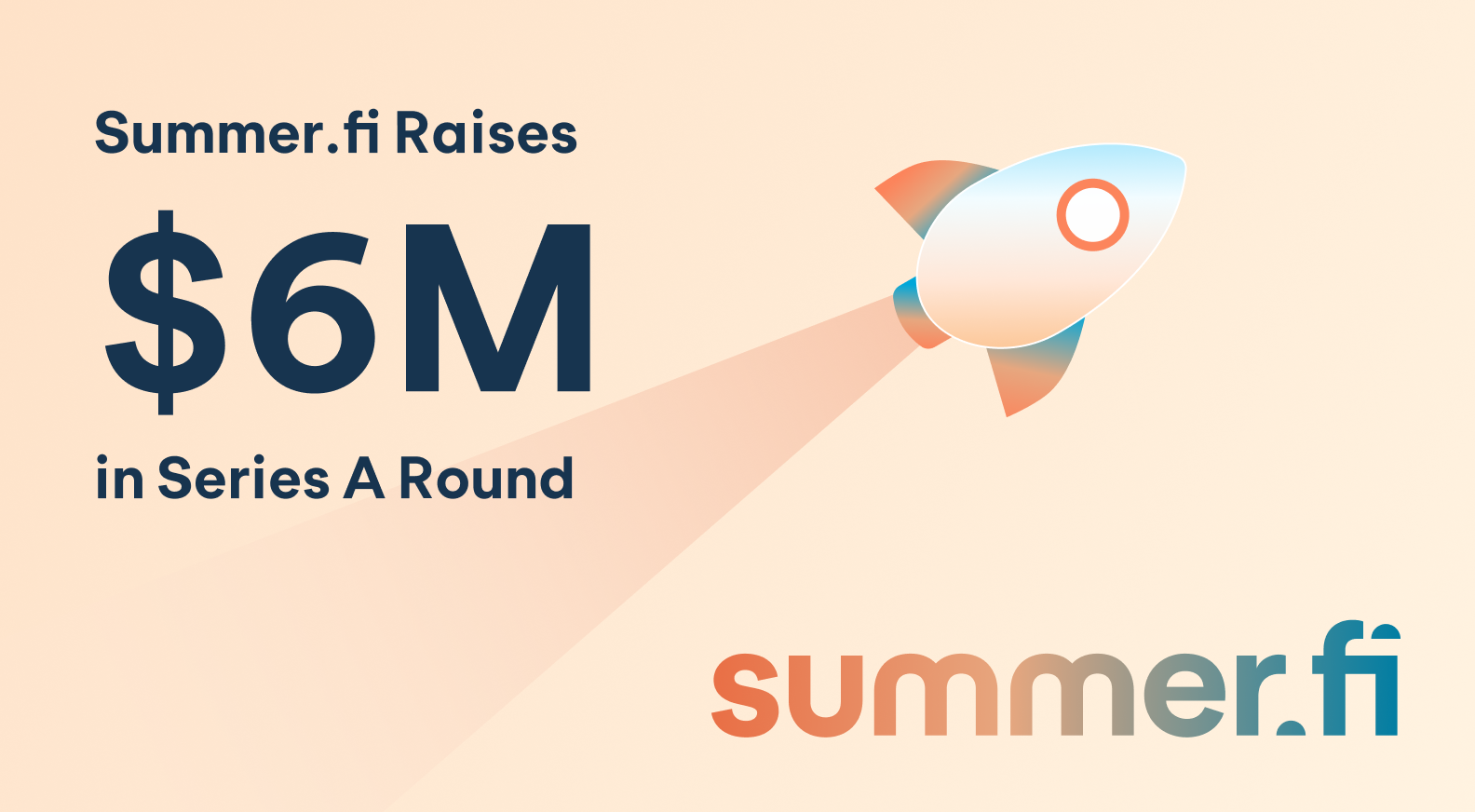 We're excited to reveal the raising of $6 million while closing our Series A funding round as of March 16, 2022. Having received these funds through a mix of fiat and crypto, and led by Libertus Capital, this funding will go toward developing our Oasis product, bringing on more people, and expanding our offerings in ways we couldn't before.
This funding round also includes other angel investors in the crypto space like Road Capital and well known names like: Mariano Conti, former Head of Smart Contracts at MakerDAO; Patricio Worthalter, founder of POAP; Cyrus Younessi, former Head of Risk at MakerDAO; Sergej Kunz and Anton Bukov, Co-founders of 1inch and Will Price. This round follows our previous funding round from UDHC back in June 2021.
"We're excited to partner with the Oasis team as they continue to build out products and tools that enable DeFi users to seamlessly and safely deploy their capital.  The Oasis team has so far built the no. 1 DeFi app to interact with the Maker Protocol. With this funding, we look forward to them bringing their world class smart contract and security expertise into the broader DeFi ecosystem", said Libertus.
"It's been an incredible journey so far. We're proving our vision of becoming the most trusted place in DeFi to deploy and manage capital. This latest funding allows Oasis.app to scale the features our community will be looking for next. As a team we are humbled to be working with such incredible investors who are already taking us forward with their experience of this space.
This is a big-time for DeFi as users are not only seeing the potential but finding the tech to access it. It's still early days for DeFi and we are excited to be driving the next phase of adoption." Chris Bradbury, Oasis.app CEO
Getting help
If you have any questions regarding Summer.fi in general, you contact us at support@summer.fi or on our social media.