Summer.fi Now Available on Arbitrum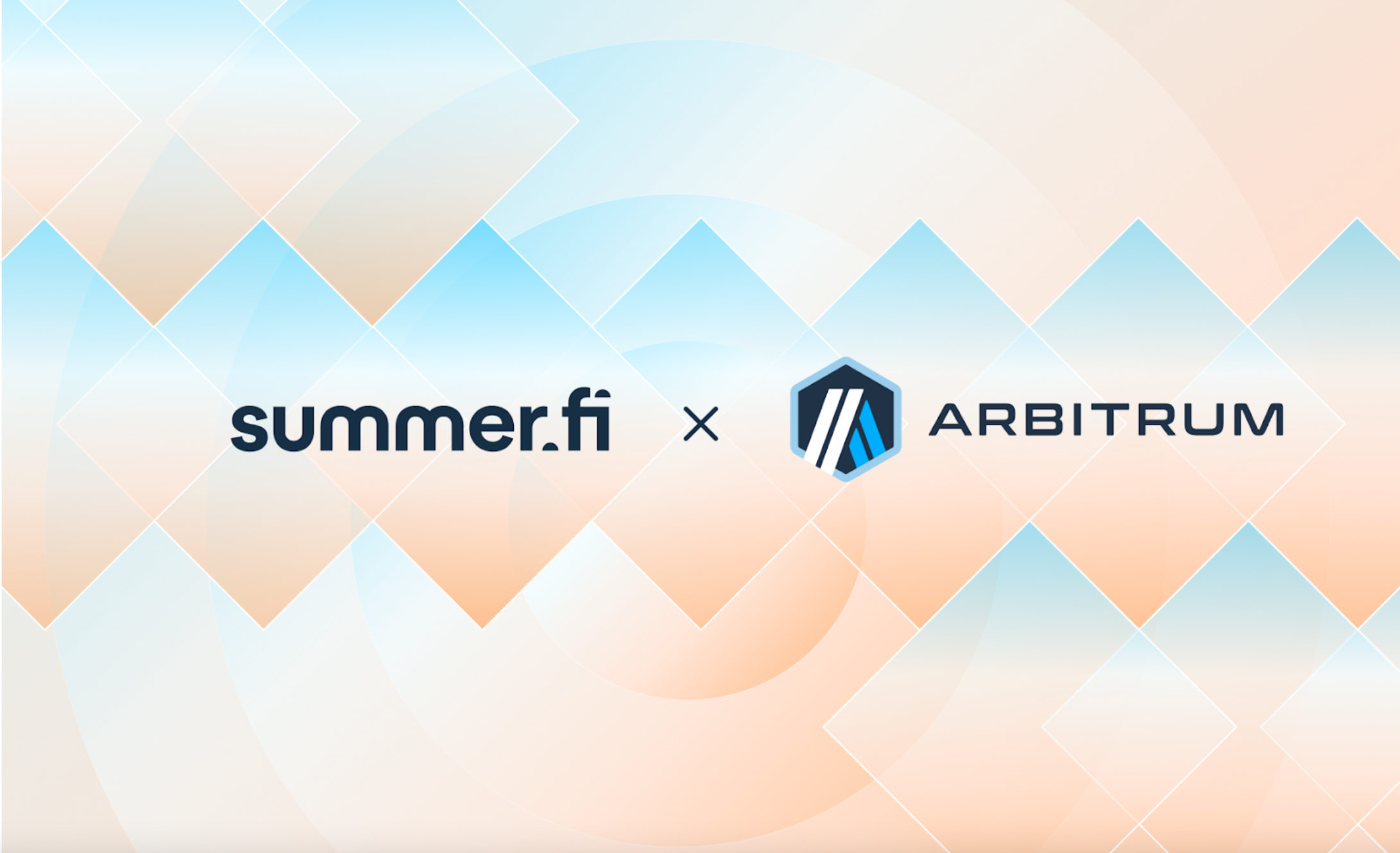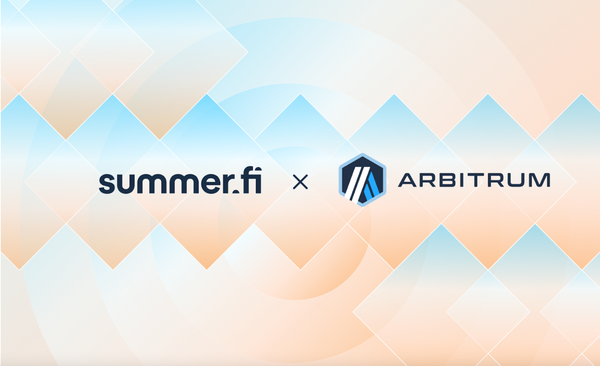 Good news, Summer Enthusiasts! We're extremely happy to share that Summer.fi has landed on Arbitrum, giving Ethereum a fabulous scalability boost.
And guess what we kicked off with? A splendid dive into the realms of Aave and Multiply. Go long and short in the cheapest ways possible, whilst remaining self-custodial. 💥
Now, we know you've been watching the DeFi heavyweights – so, no surprises here, diving into Arbitrum was always on our Summer checklist.
Why Arbitrum?
Thanks to this move, we can now sprinkle some Summer magic on your positions. Think high-speed functionality, transactions getting 44x cheaper with Summer.fi Multiply, and that irresistible scalability.
Hold onto your bucket hats, Summer Multiply is now ready to roll on the Arbitrum network. So, if you've been longing for that sweet reduced-cost experience on Arbitrum, your wish is our command.
Our Arbitrum offers start with allowing you to multiply long and short your favorite assets on Arbitrum.
See the complete list on Summer.fi/multiply by filtering on Arbitrum in the protocols.
It's all about making your Summer.fi experience smoother, especially when things are heating up during those peak times and gas is high. Now, with a mere one click, multiply your positions and save in transaction costs. Get ready to play around, experiment, and dive into strategies without burning a hole in your pocket.
Are you eager to ride the Layer 2 wave on the Arbitrum network with Summer.fi?
Just slide into https://summer.fi and enjoy!
Getting help
If you have any questions regarding Summer.fi in general, contact us at support@summer.fi or on our social media.