Introducing Summer.fi Earn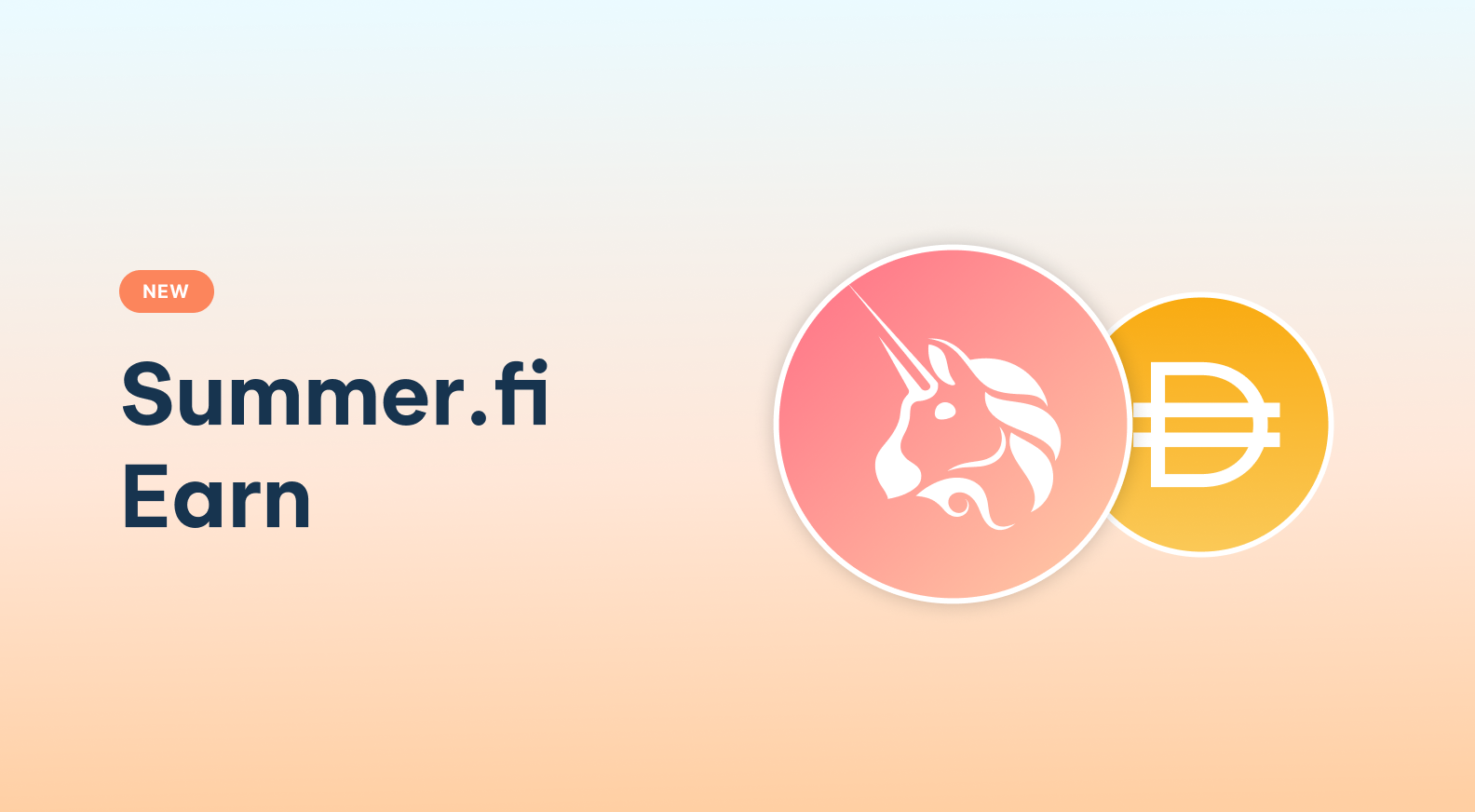 Today  Summer.fi is moving its first step towards making it easier for you to earn on your assets.
The products for  Summer.fi Earn, as we are calling it, are curated DeFi-products that easily put your deposits in a position to earn a yield.  Summer.fi Earn is a full self-custody solution for entering and exiting yield positions so you will always stay in control of your funds.
Why  Summer.fi Earn?
We have noticed and appreciated the love of our users for our integration with GUNI, where you are able to deposit DAI and get into a 50x multiplied liquidity providing position on Uniswap v3 DAI/USDC pools.
At  Summer.fi we want to provide users with more curated experiences to take advantage of the best strategies in DeFi.
No matter the market conditions, you will be able to earn with  Summer.fi Earn.
The first release
In this first release we:
Provided a new entrance for Summer.fi Earn, and the GUNI products.
Updated the product cards to provide you with the best overview on your earn situation: they showcase the current 7 day & 90 day annualized net yields.
Updated the 'Your Positions' page, to now only show you these positions as Earn positions, but also give you more insight into what you can do with the assets in your wallet on  Summer.fi in the new top 5 assets and positions section.
Let us know what you think
Although this is just the first step into this new product, we would love to know what you think!
Tell us what kind of strategies you believe we should support in the future and which protocol has a sustainable yield, but could benefit from the UX of  Summer.fi? Come chat to us on our Discord.
Getting help
If you have any questions regarding Summer.fi in general, you contact us at support@summer.fi or on our social media.