End of the Year 2022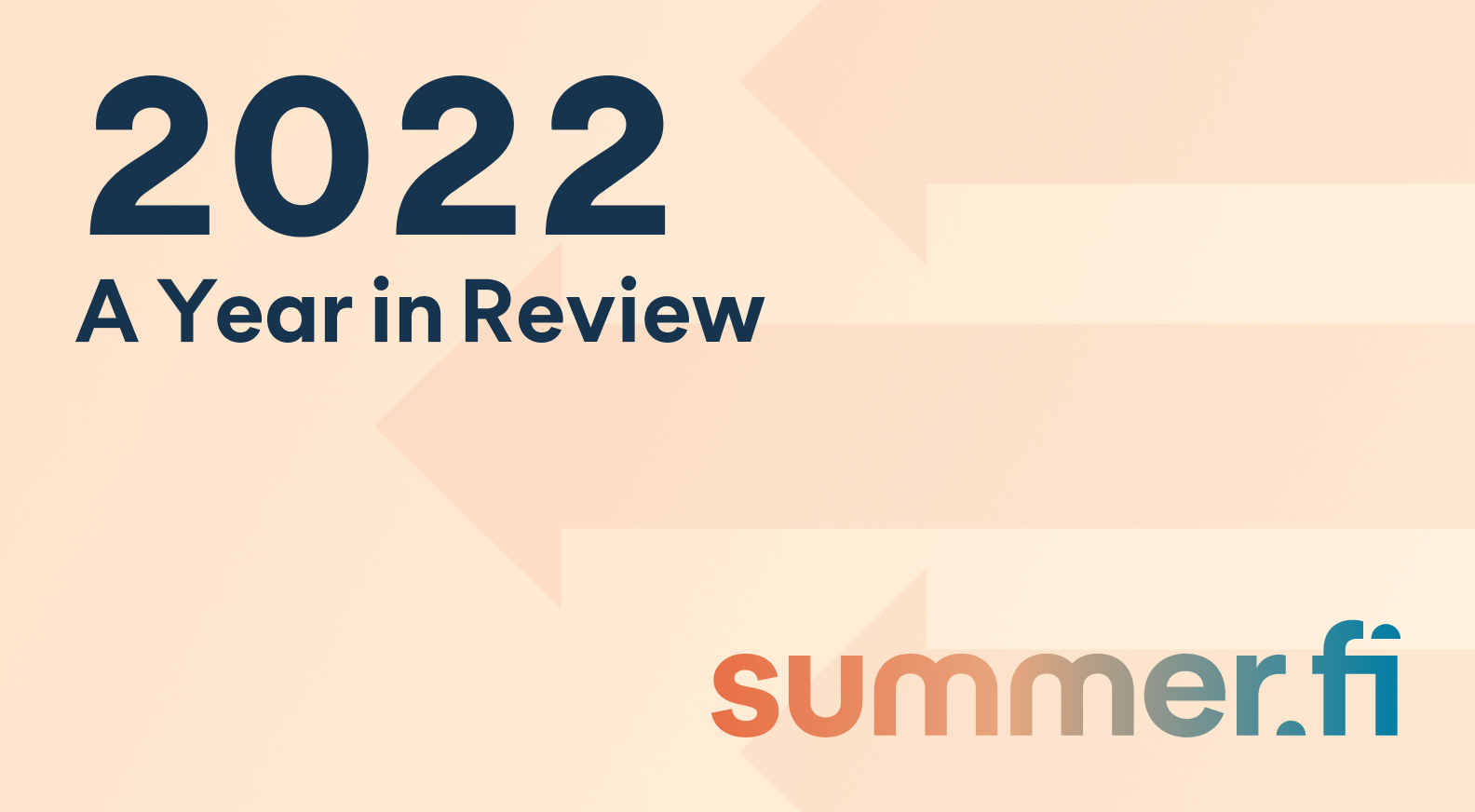 A year in review
This year was a big year for  Summer.fi as we launched a number of amazing new products and features, starting with automations,  Summer.fi Earn and ending the year with Discover  Summer.fi.
We also closed some exciting partnerships this year through our bug bounty program with Immunefi, the swap widget with Uniswap and the Aave/Lido integration.
We brought  Summer.fi to many events around the world too, from ETH Denver to Devcon Bogota. It's always inspiring to meet so many other DeFi enthusiasts in one place, and keep expanding the community.
The Summer.fi Team are very passionate about what we are building as we want to offer you the best opportunities in DeFi, and not even a bear market can stop us!
But again, nothing would be possible without you, our users.
A look forward
"2023 is shaping up to be the most exciting year to date for  Summer.fi. Although there were some great features launched throughout this year, some of the biggest steps taken were laying the groundwork for 2023 and beyond.
Over the next year, you're going to see more protocols available offering even more ways to deploy your crypto into DeFi, more advanced automation strategies to keep you safe and help optimise your positions, and probably most excitingly, the ability to access DeFi on multiple chains all through  Summer.fi
All in all, it's going to be a very exciting year - and some of the new features to arrive will be available within the first few weeks of the year - so stay tuned."
Chris B. - CEO
A Gift from  Summer.fi
If you haven't heard about our End of Year Gift drop already, read our blog post, where you'll find all the details about how to win the 100 DAI prize!
Getting help
If you have any questions regarding Summer.fi in general, you contact us at support@summer.fi or on our social media.