A Xmas Gift Dropped To You By Summer.fi!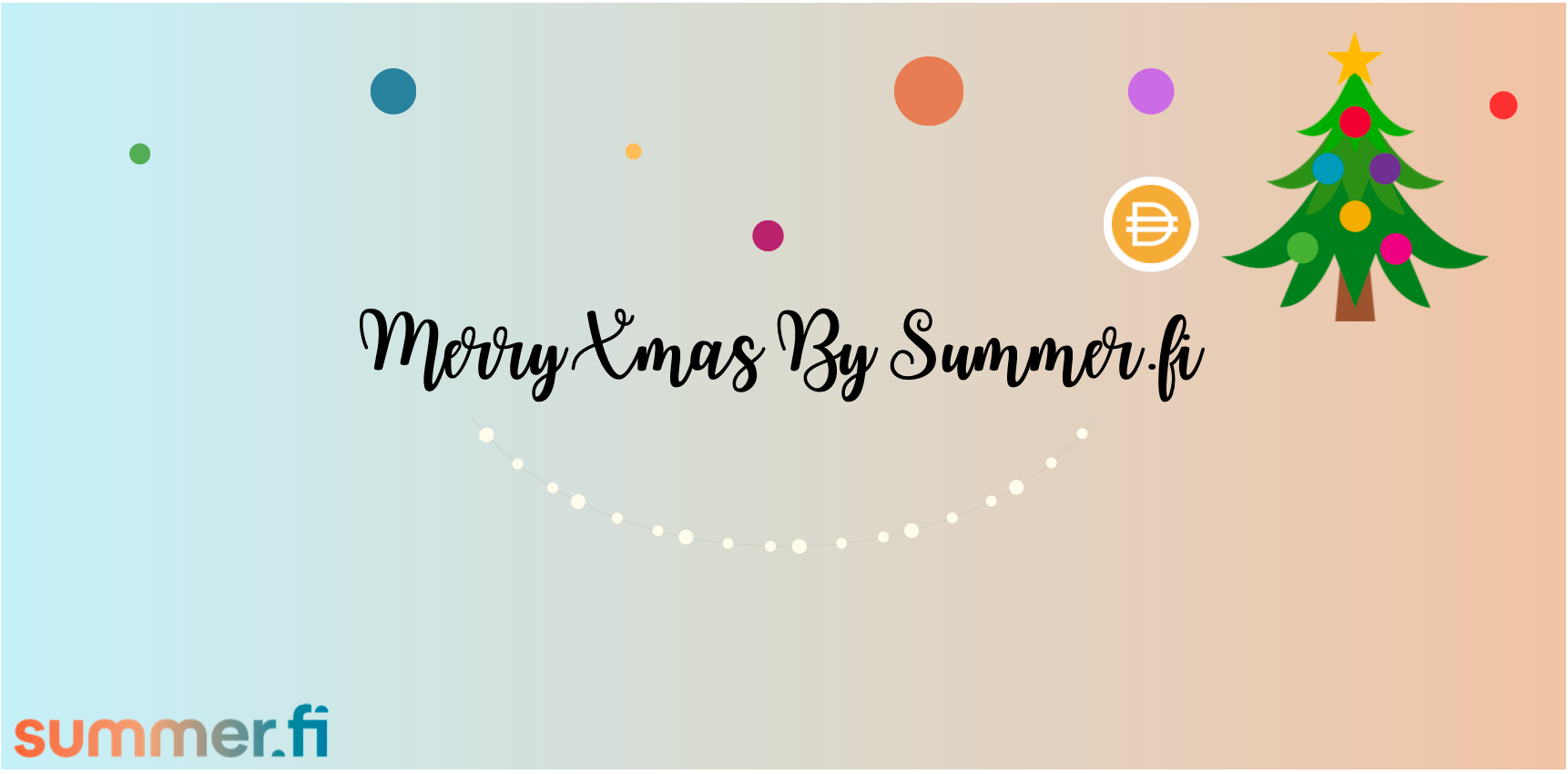 As a way of saying thank you to our users we would like to share some love: we will be your Santa this year!
We will be selecting 10 random frens who use Summer.fi Multiply between now and the end of the year, who will receive a drop on their wallet of 100 DAI each.
So start multiplying now and you might get lucky!
Some rules:
The EoY Gift Drop is open to any Summer.fi user who executes one or more Multiply transactions between 00:00 GMT on 23 December and 23:59 GMT on 31 December 2022.
Any user meeting this eligibility requirement will automatically be entered for the Draw.
We will randomly select 10 winners from among all eligible entries. Each winner will be awarded 100 DAI. Prizes will be dropped in the first half of January.
Winners will have 100 DAI automatically airdropped to their wallet.
Terms & Conditions*
In case a winner refuses to accept the Prize, the Company is under no obligation to select an alternative winner. In case the Prize cannot reasonably be delivered to the winner or in case it would be unlawful for the Company to deliver the prize (for example due to sanctions law), the Company will be under no obligation to deliver it or to select an alternative winner.
The Prize Draw is governed by the laws of England and Wales. All disputes related to the Prize Draw will be submitted to the exclusive jurisdiction of the courts of England and Wales.
Promotor: Oazo Apps Limited (the "Company"), 64 New Cavendish Street, London, W1G 8TB United Kingdom.
Getting help
If you have any questions regarding Summer.fi in general, you contact us at support@summer.fi or on our social media.