Introducing Follow Vaults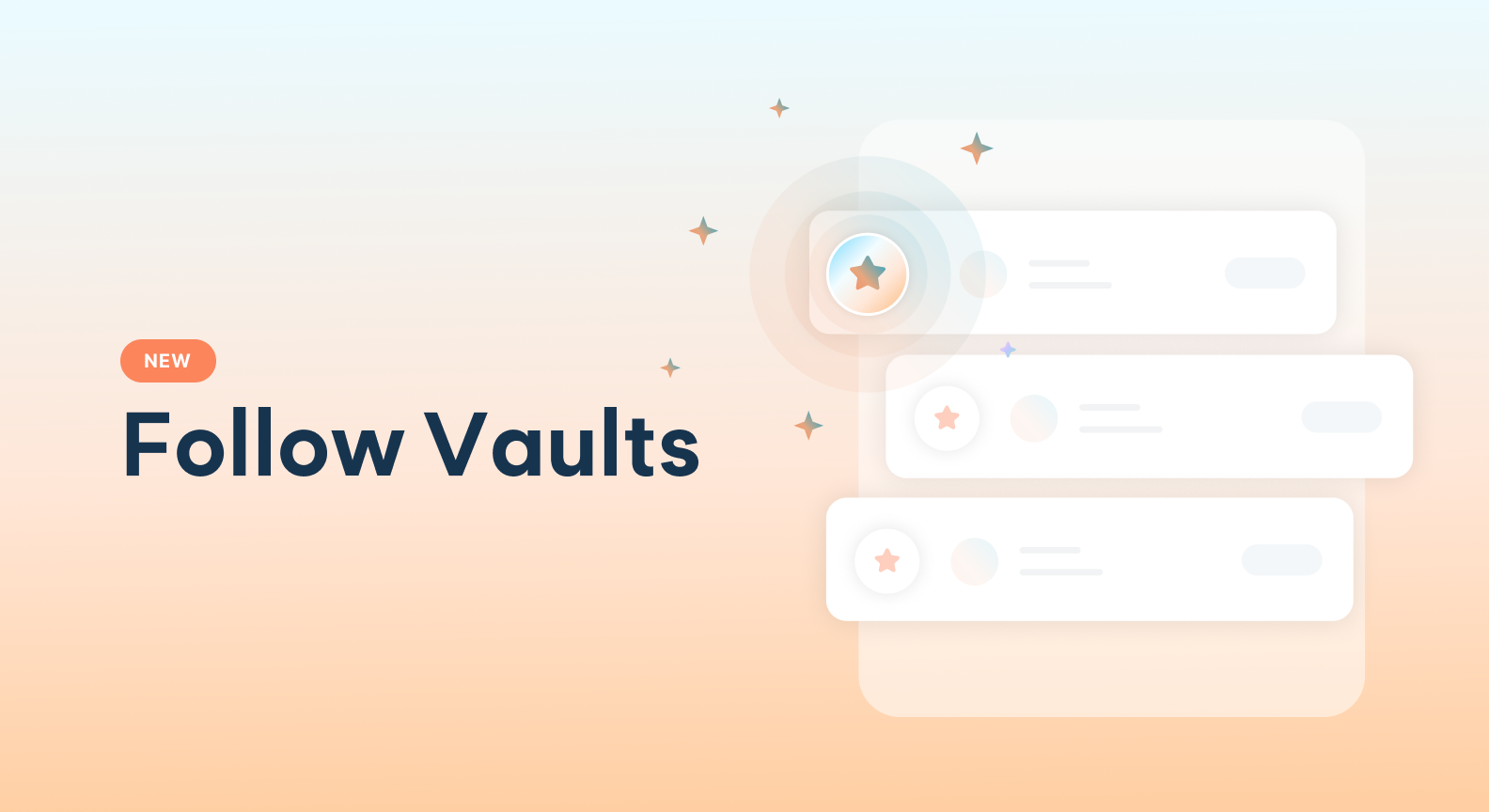 After Discover Summer, we are proud to introduce Follow Vaults: a new way for you to engage with the  Summer.fi ecosystem and its users.
What is Follow Vaults?
Follow Vaults allows you to select the vaults you are interested in and save them to your "Followed Vaults" list. You can then easily view key data from the "My Positions" page and dive deeper into the current status of the vault or its history.
Why should I use Follow Vaults?
Follow Vaults is a great way to understand and learn from other  Summer.fi users. It allows you to keep track of the actions of other users, how much profit they are making, or how much risk they are taking.
You can use Discover Summer to explore vaults and once you have found one that interests you, add it to your Followed Vaults list.

With "Follow Vaults," you will be in a perfect position to deeply understand other vault's movements and improve your strategy.
You can also now share vaults directly to Twitter. You can analyze vault strategies, highlight profitable vaults or warn about positions approaching liquidation.
How do I set up Follow Vaults?
There are two ways to follow a vault:
1. Through Discover Summer, you will find the new "Follow" button on the left side of the vault. Just a click and the vault will be followed and will appear under "Followed Vaults" on "My positions"
2. Also, through Discover Summer, you can view the vault. This will take you to the Overview of the selected vault, and you will find the "Follow" button next to the vault's ID, as shown in the image below.
Once you follow a vault, it will appear in your "Followed Vaults" list on the "My Positions" page. Here you can scan data and compare your Followed Vaults, share a vault to Twitter, or click on "Unfollow" a vault and remove it from the list.
To share this vault on Twitter, you just need to click on the "Share" button, as shown in the image below. Your Twitter account will pop up with a predefined message and the link to the selected vault. You can edit your message as you please, and share it with your followers!
Getting help
If you have any questions regarding Summer.fi in general, you contact us at support@summer.fi or on our social media.